As the festive party season approaches, there's no better time to invest in a new eyeshadow palette. Instead of a messy single shadow knocking around in the bottom of your makeup bag, a palette pulls all your colours together in one easy-to-manage compact.
But where to start and what to look for in the perfect product? A strong compacted shadow that doesn't crumble the minute you put a palette in your bag is essential. As is a good selection of useable shades, preferably including a base colour and a dark charcoal grey or black for lining. We also want excellent colour pay-off from a strong pigment, which can be layered, built up and blended depending on the colour intensity you want. A mirror is a necessity and a good brush a bonus.
We tried and tested more than 35 of this season's new eyeshadow palettes to find our pick of the best.
Laura Mercier Hidden Gems Eyeshadow Palette: £45, Selfridges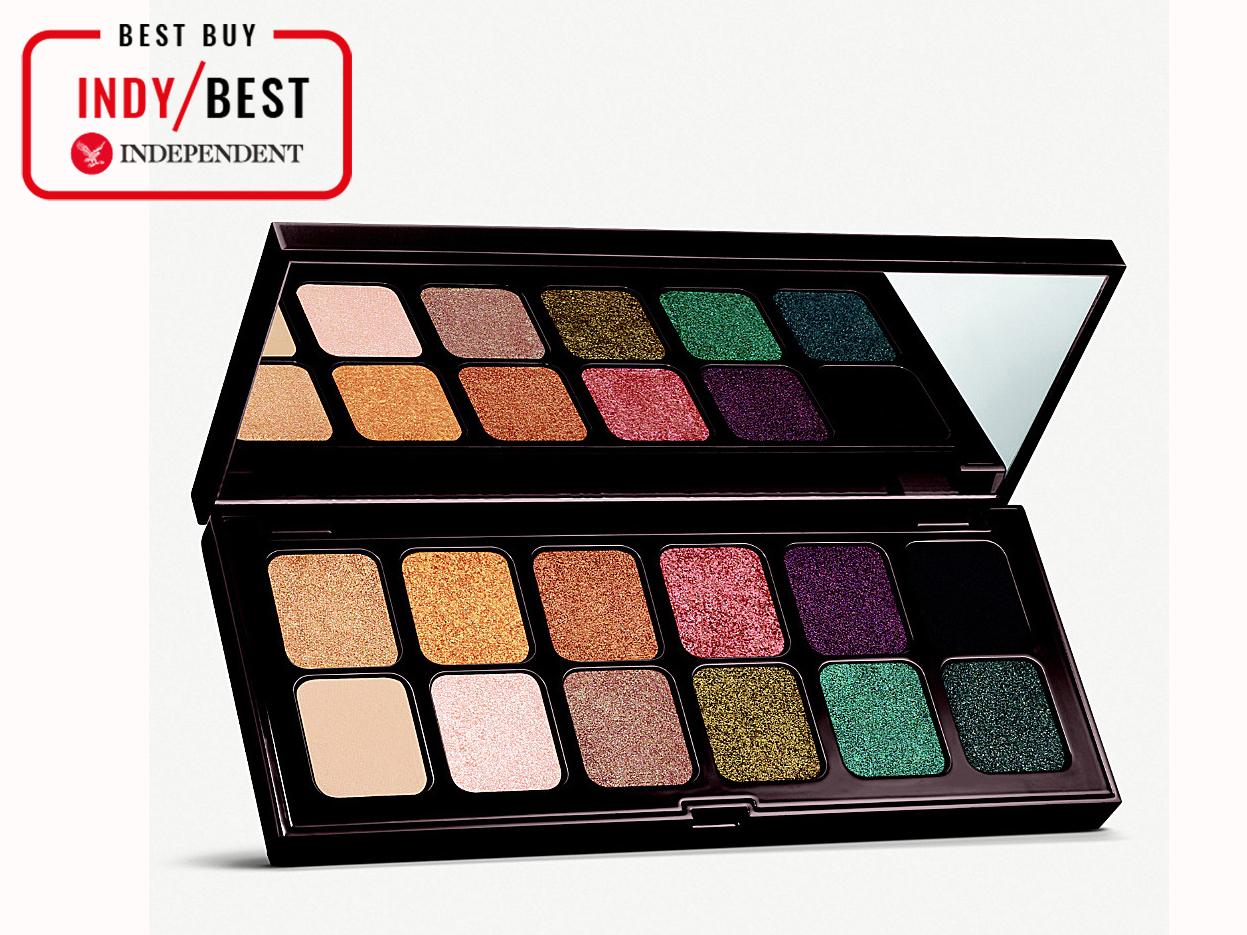 French-born former art student Laura Mercier switched from painting canvases to painting faces and moved to New York in the 1980s. She became a hugely sought-after editorial and celebrity makeup artist and launched Laura Mercier Cosmetics 22 years ago, pioneering the flawless face look. Her makeup is always ultra-easy to blend and work into the skin – you can always tell a makeup artist is behind the formulations and shades. On first glance, the palette's jewel-inspired tones look quite vivid, but as with all Laura's products, her selection is absolutely effortless to use.
Other than a pale matte base shade and a matte dark charcoal grey to add definition along the lash line, all the rest of the shades have a beautiful metallic finish. We found them particularly good on mature skin; where glitter tends to settle in fine lines, these colours just blended seamlessly. The midnight blue shade Black Frost and shimmering Turquoise Blaze looked sensational when applied, while Spirit added the perfect highlight to the inner corner of the eye.
Huda Beauty Rose Gold Remastered Palette: £56, Cult Beauty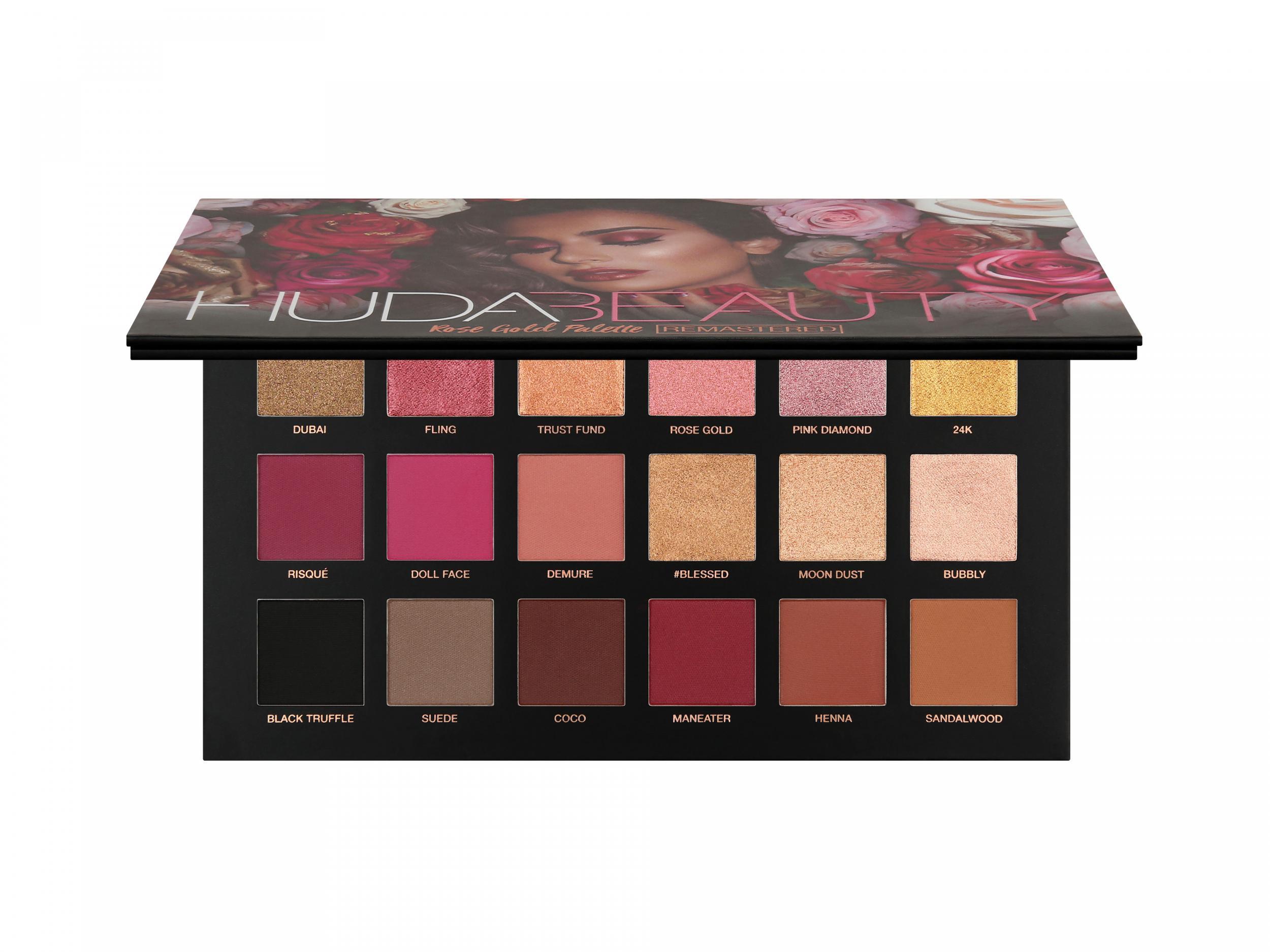 In response to customer feedback on the first Rose Gold palette, beauty blogger turned internet sensation Huda Kattan and her team have delivered above and beyond with this holy grail product. The 18 beautiful buttery shades range from velvety mattes to molten metallic shimmers, which can be applied with a brush or fingertips for a more intense look.
We used Black Truffle with a wet brush for dramatic eyeliner, and Moondust for highlighter, in the corner of the eye and tops of the cheekbones. We found the product's formula meant that the shadows barely needed any blending and each and every shade is truly stunning on the skin. This is an investment palette (although relatively good value considering the number of shades), but worth every single penny.
xe Eye & Cheek Palette: £49.50, Bobbi Brown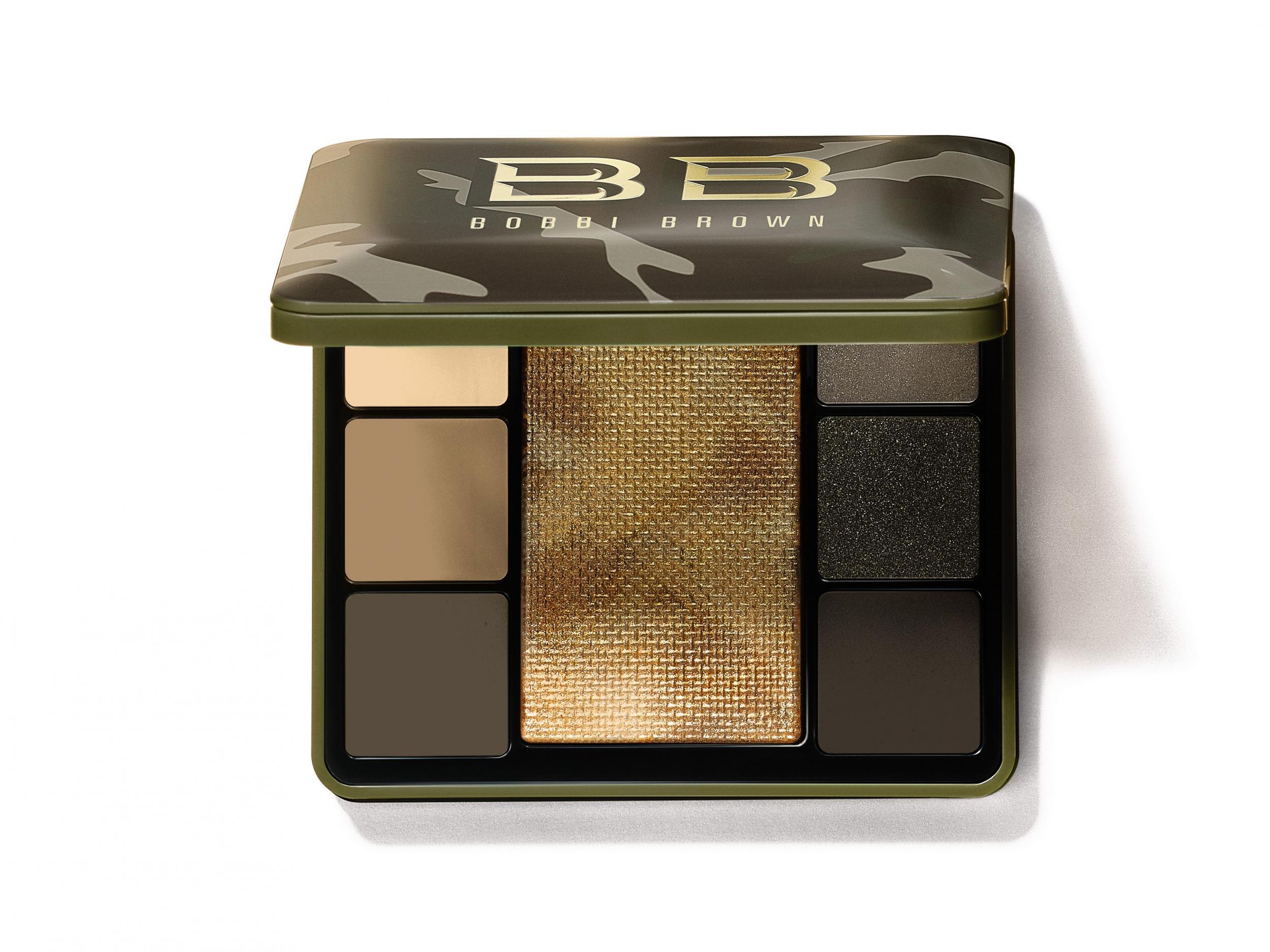 Insanely covetable, this weighty, camo-style palette delivered a whole new level of cool to our makeup bag. Don't be put off that it only has six shades – they are impressively multi-functional, easily taking you from a neutral matte daytime look, to a dark, shimmery, evening smoky eye.
The pan of swirly rose gold bronze highlighter is also a brilliant addition; we tested it all over the eyelids for an evening glam bronze look, highlighted under the brow bone, in the corner of the eyes and at the top of the cheekbones – it gives an iridescent radiant glow. The density of pigment ensures these super-fine silky powders have real staying power and you can build the shades to go as dramatic as you want.
Profusion Cosmetics Naturals –The Artistry Palette: £12.95, Profusion Cosmetics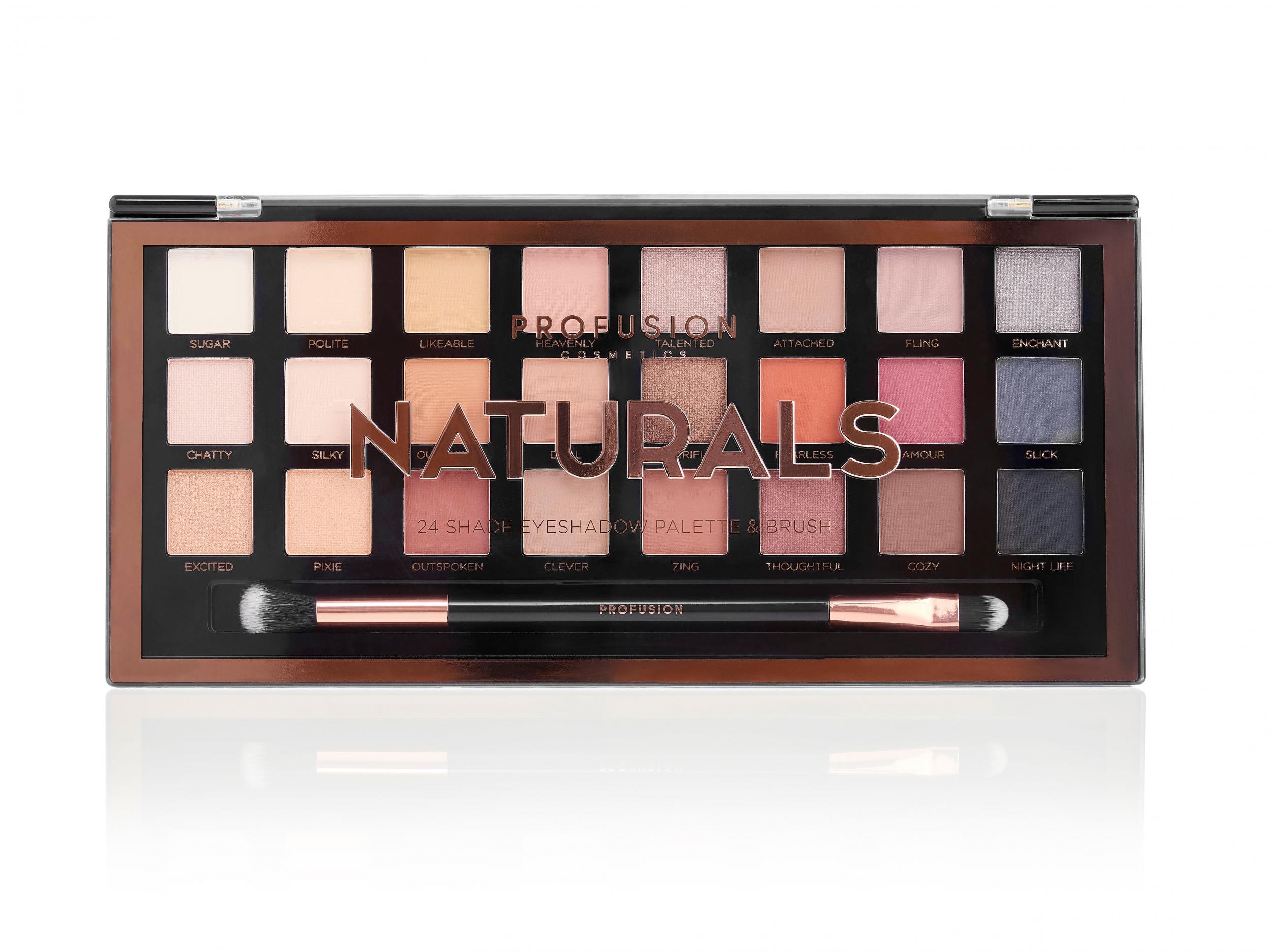 When it comes to value for money, Profusion is one of the best in the business. This palette contains a whopping 24 shades for only £12.95. You might expect these shadows to be chalky, hard to apply and with limited staying power for that price, but Profusion shadows can really hold their own against more expensive shadows. These shades offer soft, creamy pigment, are easy to apply and blend and have good colour pay-off both in the matte, satin and iridescent shades.
Colours range from soft pale neutrals, through to bolder warm earthy autumnal shades and include three smoky eye options. The double ended brush is leagues ahead of the usual eyeshadow applicators we find in palettes. One end is a wider looser brush for picking up colour and blending, the other end is narrow and stiffer to add definition in the crease of the lid and along the lash line. If you're on a budget or want to experiment with new shades, this palette is a great place to start.
Bobbi Brown Nude Eye Palette Rosy Nudes Edition: £39.50, Bobbi Brown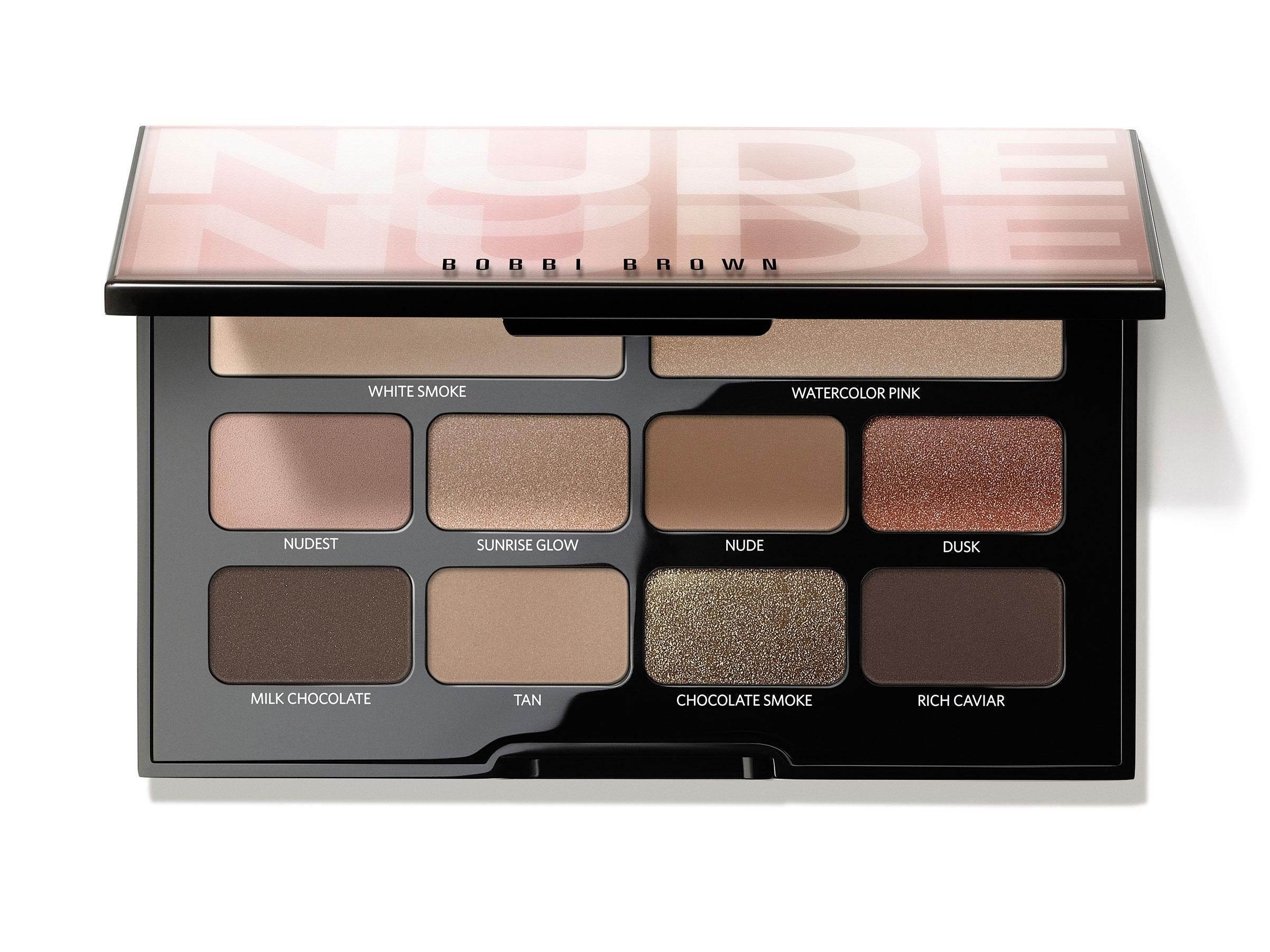 The pioneer of the nude look, makeup artist Bobbi Brown was renowned for using moderate neutral tones during the 1980s when makeup was anything but muted. She launched her eponymous range in 1991 with 10 lipsticks of varying shades of beige and kick-started the famous Nineties nude lipstick look.
Nudes are without a doubt at the heart of the Bobbi Brown brand and this autumn they've created the ultimate neutral palette. Rosy Nudes contains 10 universally flattering shades, which we tested on several skin tones. There's opportunity to create multiple looks with this palette, with shades ranging from soft pale pinks and mocha beige nudes to rich browns and sparkling warm bronzes, in matte, satin and metallic shimmer textures. The two base shades – the ones we find always run out first – are double width pans, so you won't finish your base months before the rest. It's also available in Bronzed Nudes – neutrals, but with a glamorous bronze twist.
Rimmel Magnif'eyes Eye Contouring Palette Spice Edition: £8.99, Boots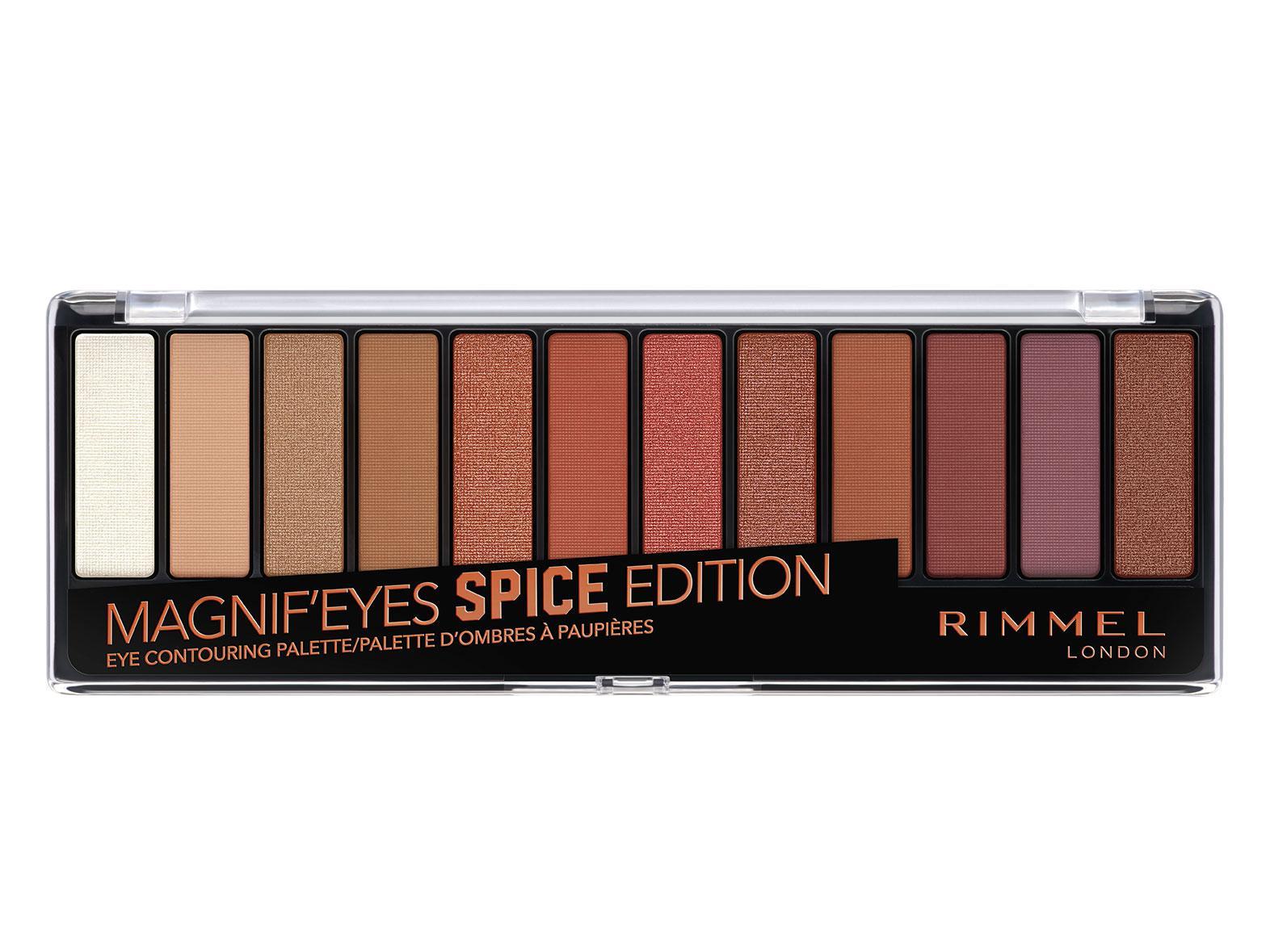 These 12 multi-tasking shades double up as eyeshadows, liners and highlighters. All the shades can be used dry, or, to up the intensity of pigment, applied with a wet brush. Choose one of the lighter shades as a highlighter or base shade applied all over the lid, or use a wet fine liner brush to turn darker shades into eyeliner. Both matte and shimmer formulas make this a great palette to take you from day to evening – the palette's compact size makes it easy to throw into your handbag.
We found them easy to apply, creamy and blendable. Rimmel's offering was one of the best from the huge array of inexpensive high street brands.
Too Faced Then & Now Eyeshadow Palette: £52, Cult Beauty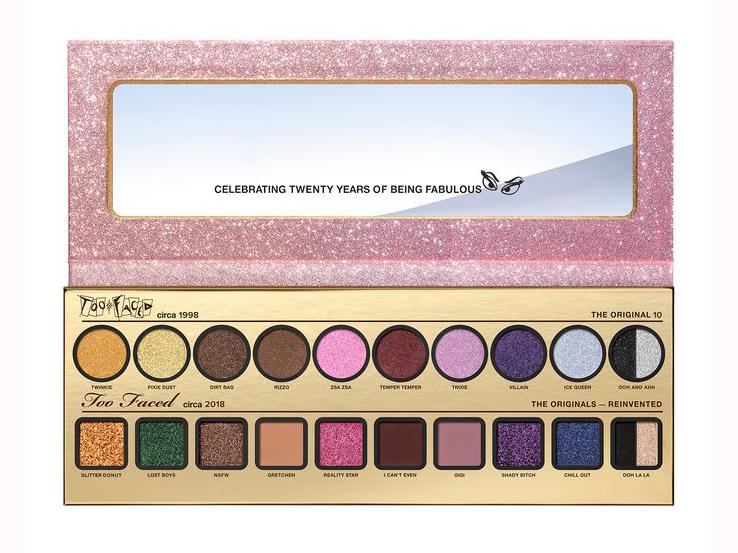 Back in 1998, two men launched a dream and 10 glittery eyeshadows. Some 20 years later and the quirky brand Too Faced is celebrating with this incredible palette. Ten of their original shades (don't worry, the formulations are modern), lie alongside 10 completely new shades, inspired by the originals with a twist. We found the pigment was strong with impressive colour pay off – a little goes a long way and you can layer up for a more dramatic look.
The shadows feel creamy and make blending super smooth and easy. Colours range from golden bronzes and nudes through to pinks, purples and blues in matte, pearl and glittery formulas. We used the booklet that's included inside to try out some of the six different looks suggested  – we found them easy to follow with clear instructions. If you enjoy colour and love experimenting, this is the perfect palette.
Laura Geller Nude Attitude Multi-Finish Eye Shadow Palette: £34, Feel Unique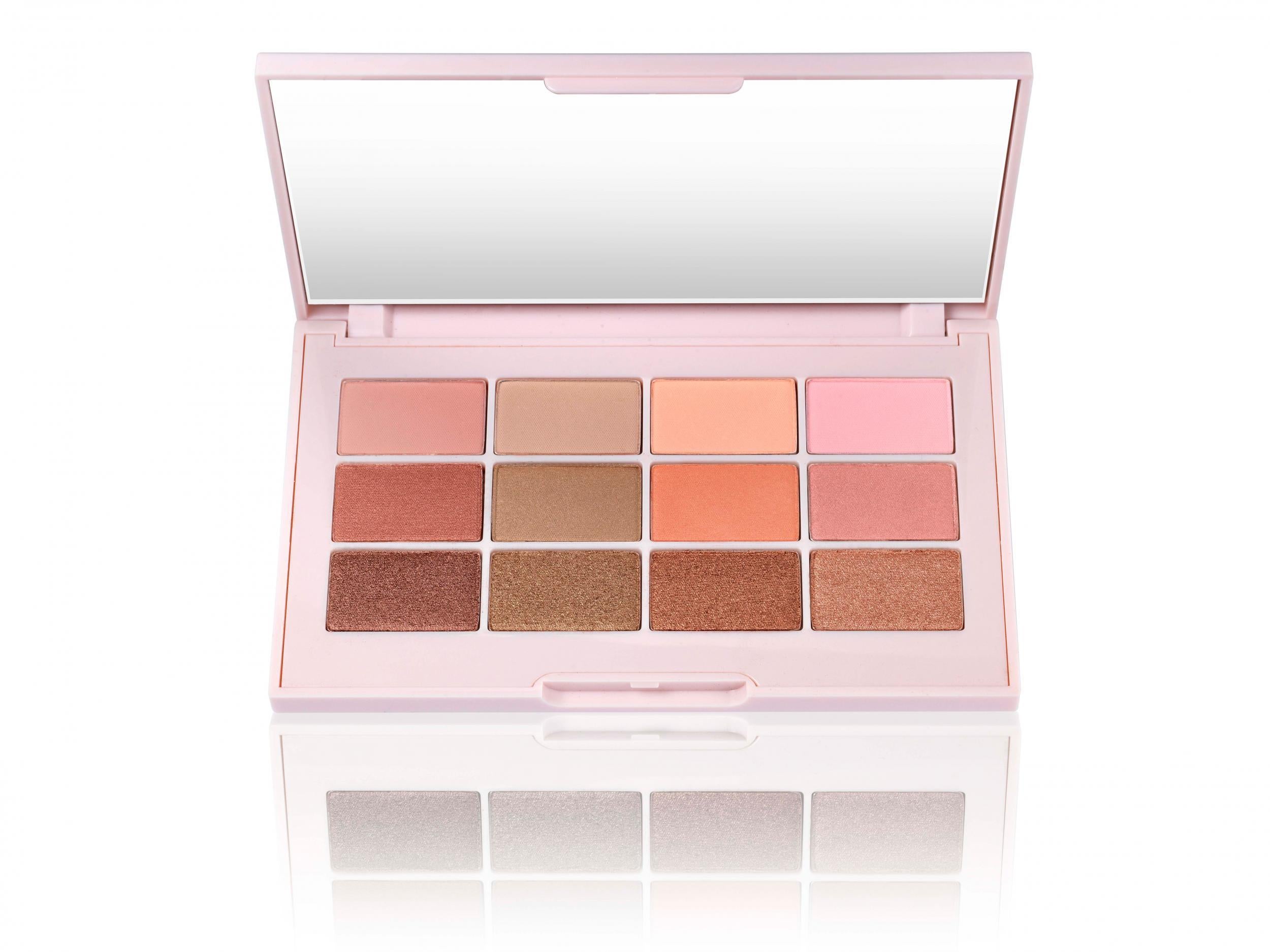 This palette offers good value for money with 12 shades split across three different textures – velvety soft matte, suede-like satin and metallic pearl – to easily take you from a nude, daytime eye to a bronze evening look. We found the buttery formula made the shades incredibly easy to use with just fingertips. Our shadow stayed entirely crease-proof and lasted right through from morning till evening. The card inside gives two easy to follow day and night looks, which we found straightforward to replicate.
OPV Beauty Rainbow Splash Palette: £29, Beauty Bay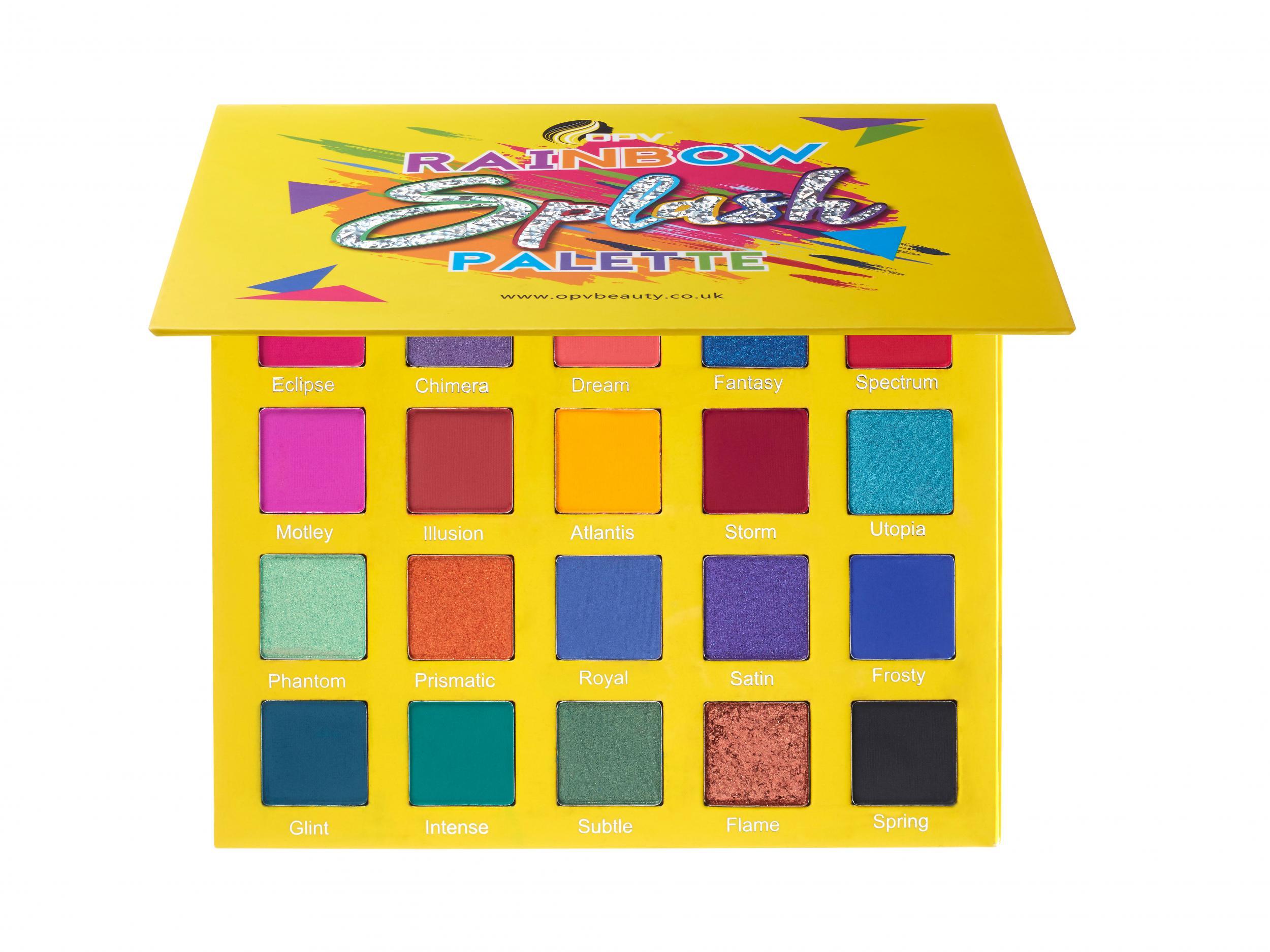 This is not for the faint-hearted, you've really got to enjoy using colour to buy this product. But if brights are your thing, you won't find a bolder, more exciting selection than in this palette. Going against the grain of muted, autumnal shades, OPV encourages you to unleash your colourful creativity. Intense mattes sit alongside metallic foils and they all blend together well. Fantasy, a deep midnight blue with gentle sparkle, shimmering aquamarine Utopia and deep bronze Flame were our highlights during testing.
Lime Crime Venus III: £34, Look Fantastic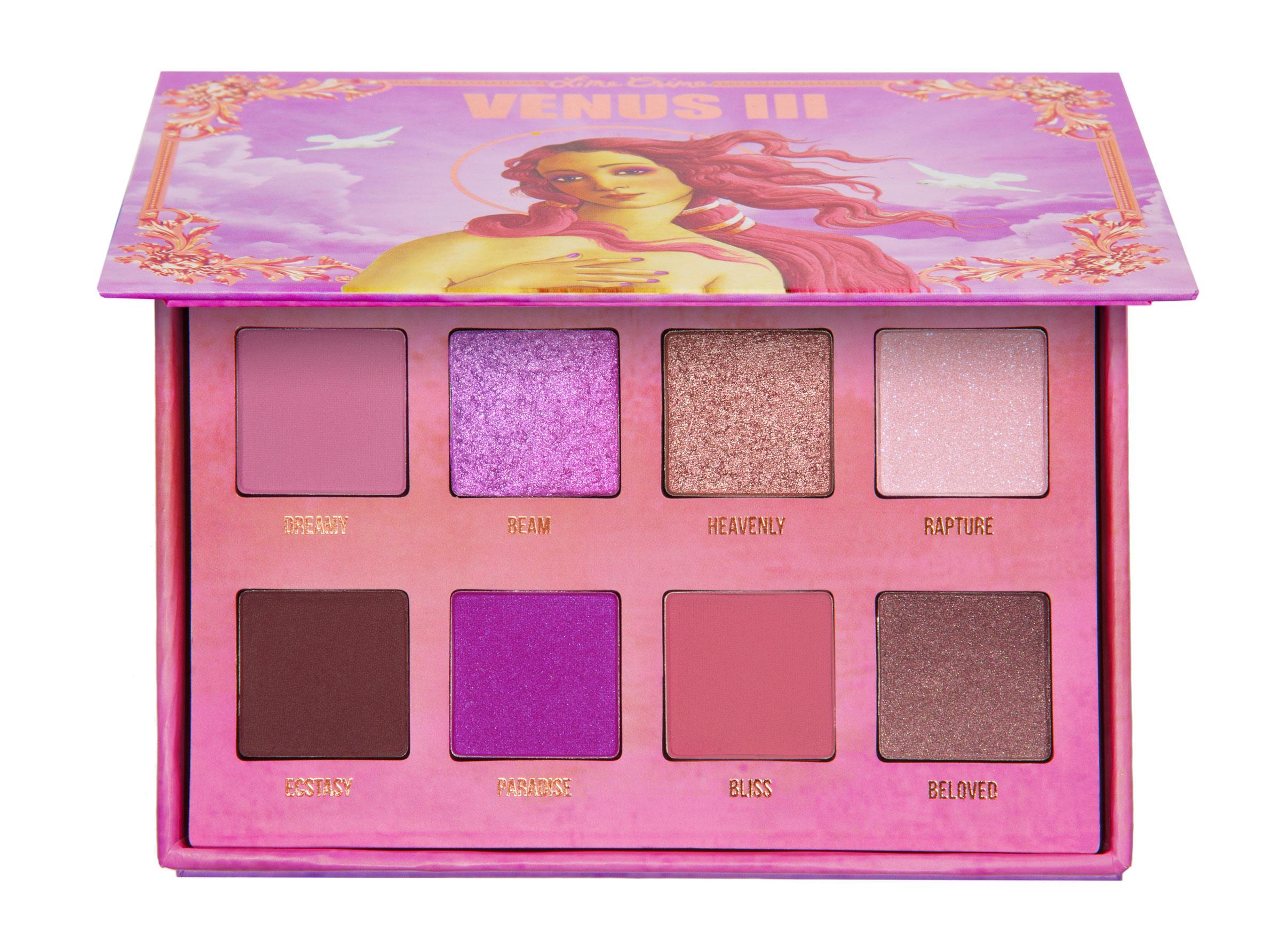 Vegan and cruelty-free, this innovative LA-based brand is unapologetically experimental in their makeup. Unusual shades and formulations mean they stay away from trend-led makeup and are the brand of choice for alternative beauty junkies. We found the rich, deep purple Paradise and shimmering lilac Beam blended with the rose gold Heavenly created a stunning eye look. You can add definition with the matte darker shades and highlight with Rapture. A great choice if you're looking for cruelty-free as Lime Crime is certified by Peta and Leaping Bunny.